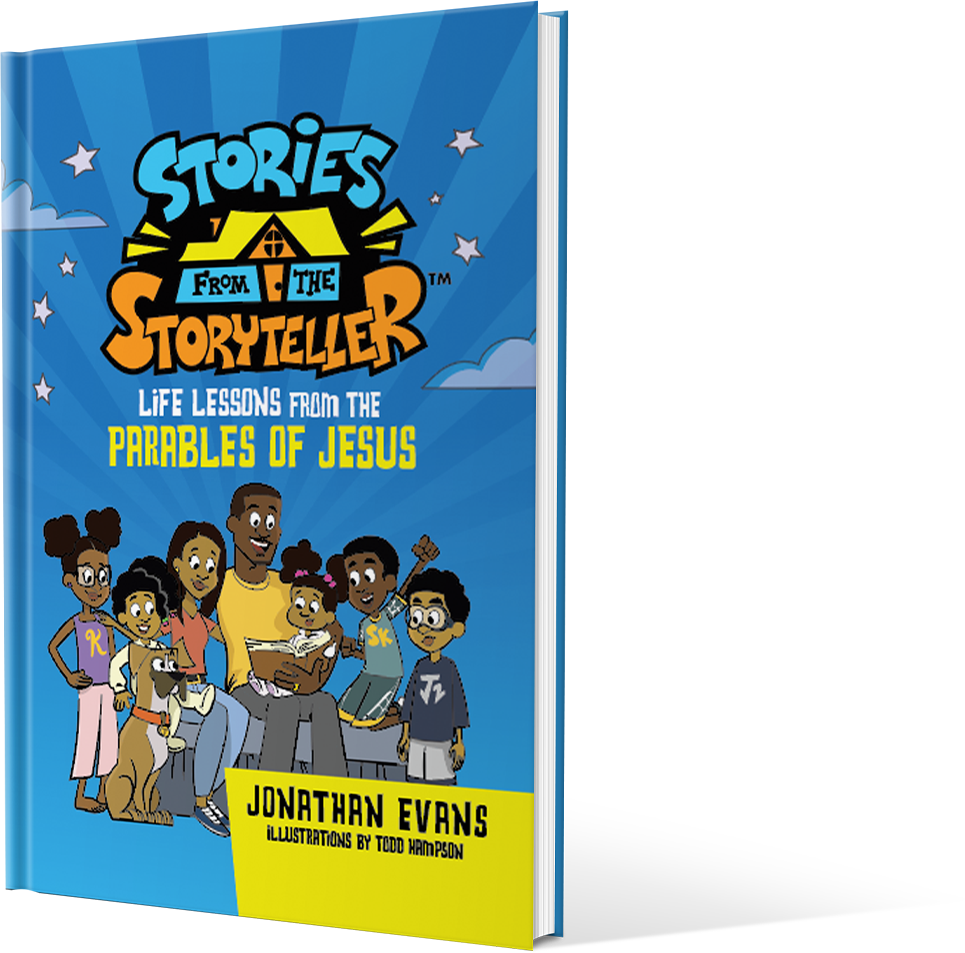 Introduce Your Children to the Greatest Storyteller of All
The parables of Jesus contain rich spiritual lessons for all believers, but many can be challenging for kids to grasp. Stories from the Storyteller follows the Evans family as they encounter real-world scenarios that serve as teachable moments for children. Each chapter puts a contemporary spin on a different parable, capturing the interests of young readers (ages 8-12) with colorful illustrations, kid-friendly language and humor, and relatable stories about everyday life.
This storybook is ideal for family reading or for young people to enjoy on their own. As kids absorb the lessons being taught through these entertaining modern-day parables, they will gain a deeper understanding of Jesus and how we are to live according to His Word.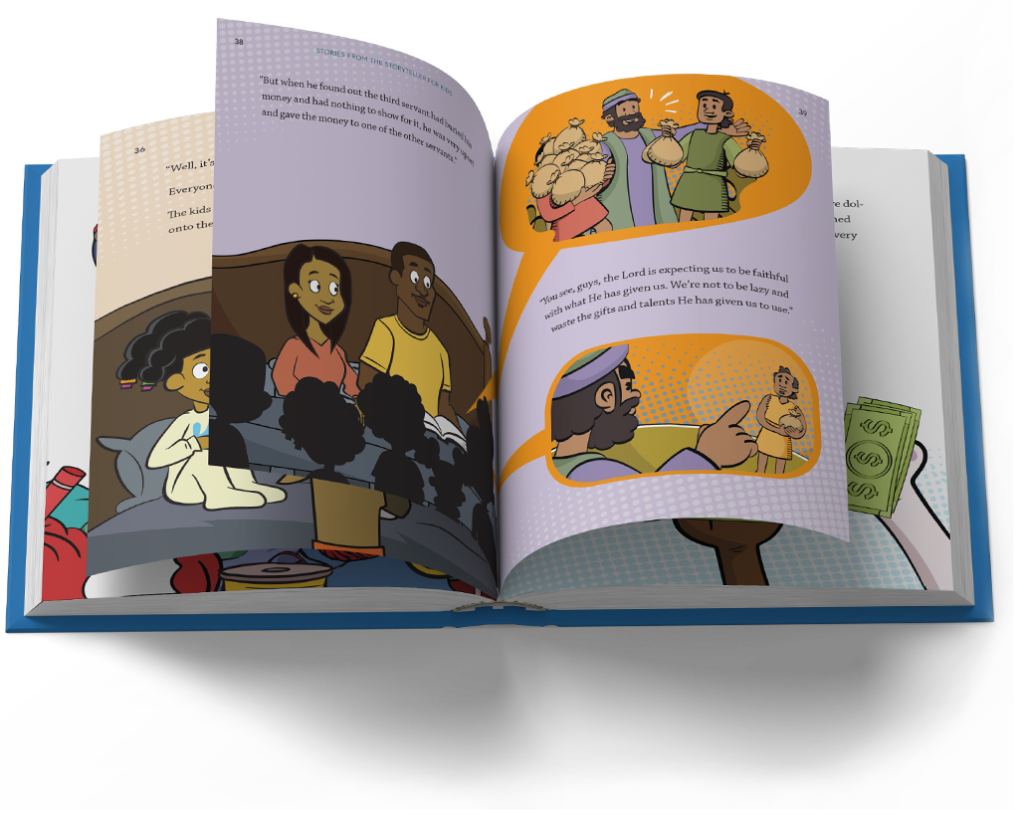 Bonuses
When you order Stories from the Storyteller, you can download a free activity pack for your kids, filled with fun for all ages. Order from any online retailer (see links above) and fill out the form below to claim your bonus download.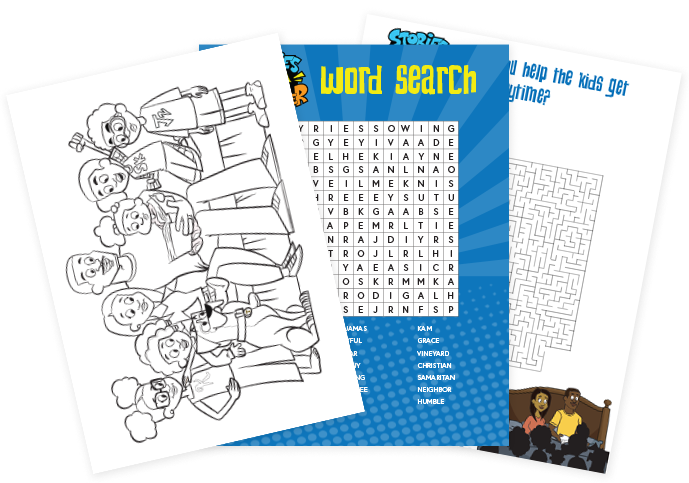 Fun Video Content for Each Story
Each chapter features a bonus video to help reinforce the teaching from that parable. Use the QR code in the book to watch the bonus video on your device after you read each story from the book.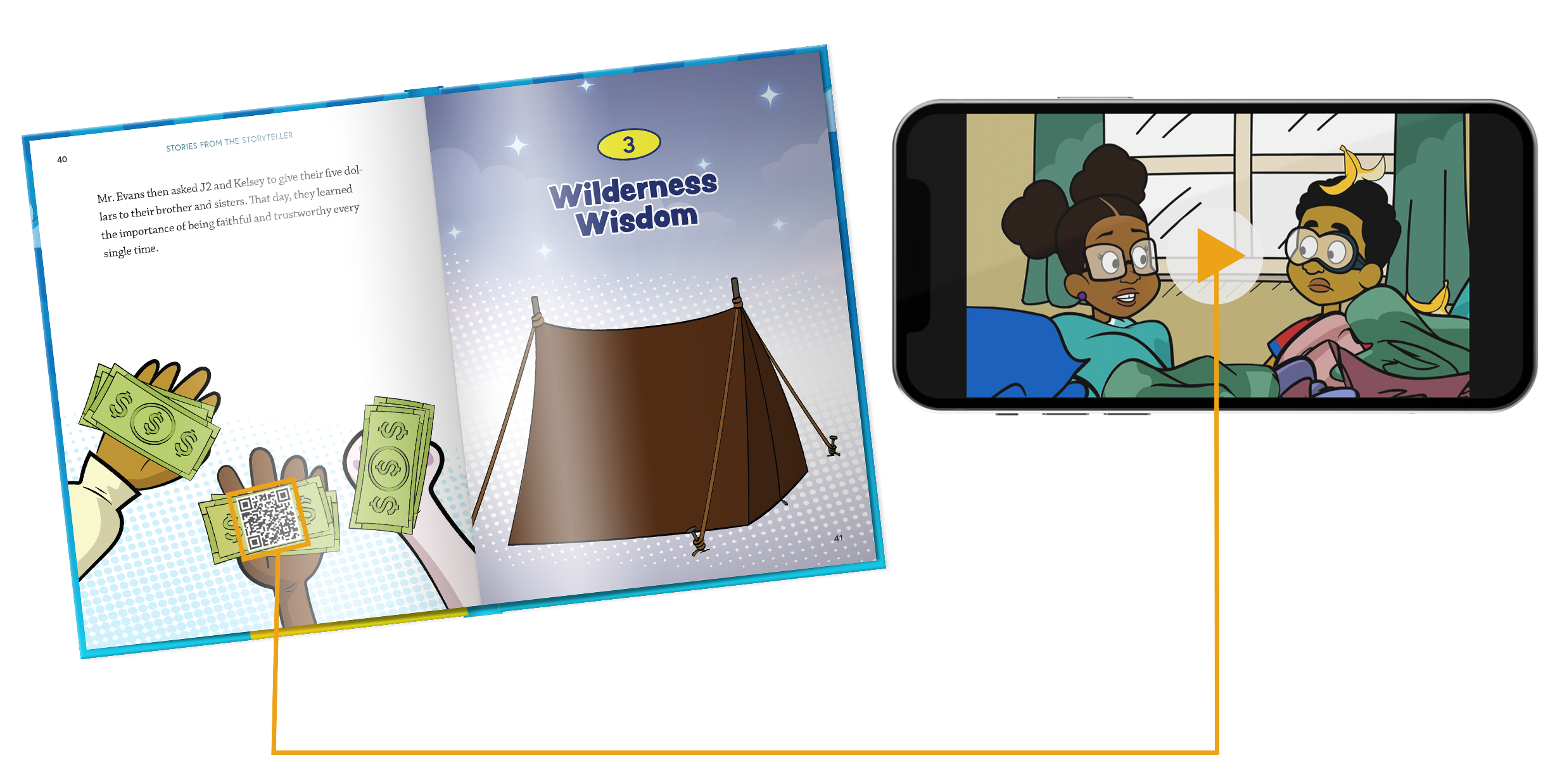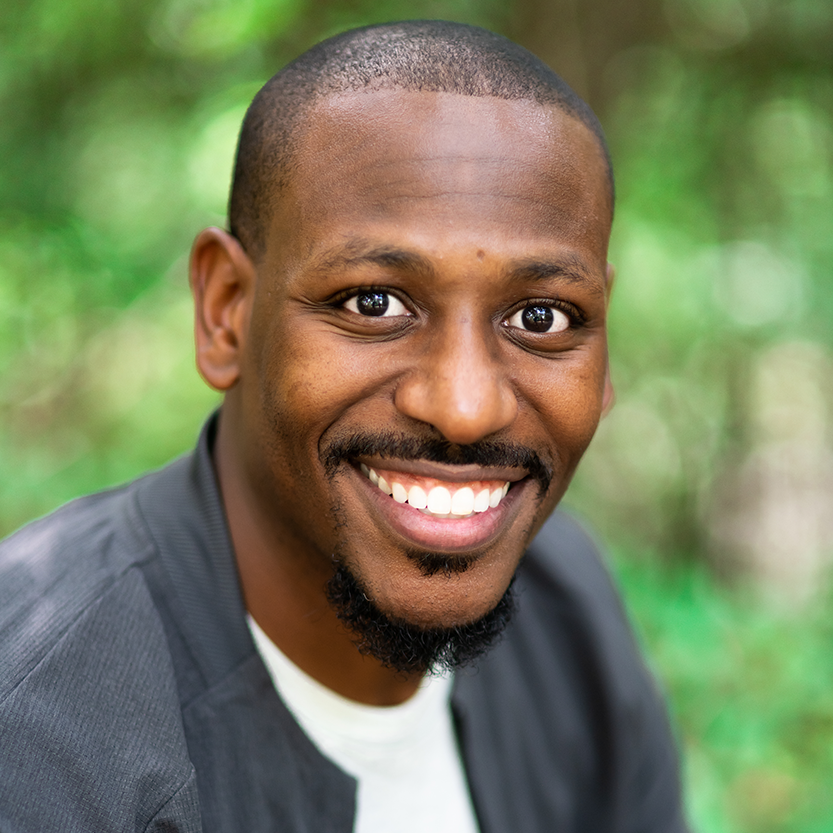 Jonathan Evans
Jonathan Evans is an author, speaker, former NFL fullback, and Chaplain of the Dallas Cowboys. He seeks to impact today's athletes, men, and young adults by equipping and encouraging them in their faith. He teamed up with his father, Dr. Tony Evans, to write Get in the Game. He has a master's from Dallas Theological Seminary in Christian Leadership. Jonathan and his wife, Kanika, have four children and live in Dallas.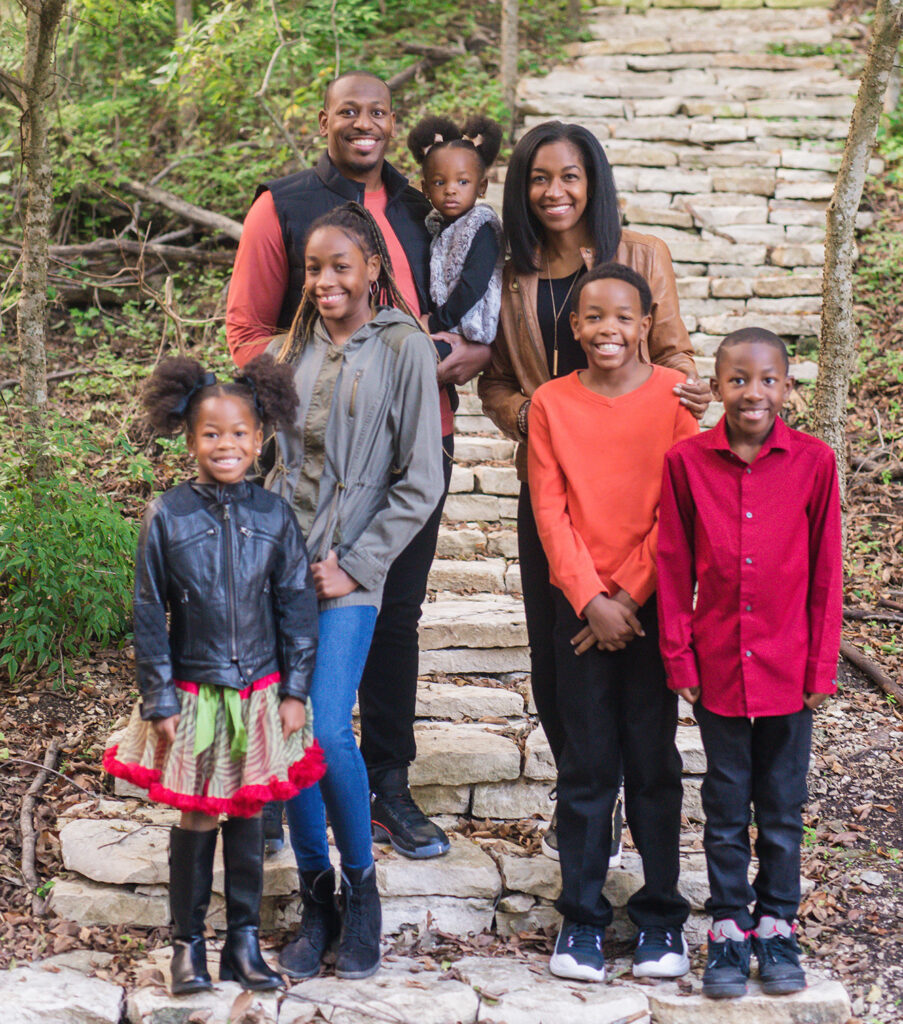 Meet the Evans Family
Stories from the Storyteller features caricatures of the real-life Evans family—Jonathan, his wife, Kanika, and their five kids—Kelsey, Jonathan II, Kamden, Kylar, and Jade Wynter. Together they experience all kinds of adventures as they learn how to obey and serve Jesus.
Todd Hampson
is a speaker, illustrator, animation producer, and the bestselling author of The Non-Prophet's Guide™ book series. His award-winning animation company, Timbuktoons, has produced content for many well-known ministry organizations. Todd and his wife are the proud parents of three grown children and make their home in Georgia.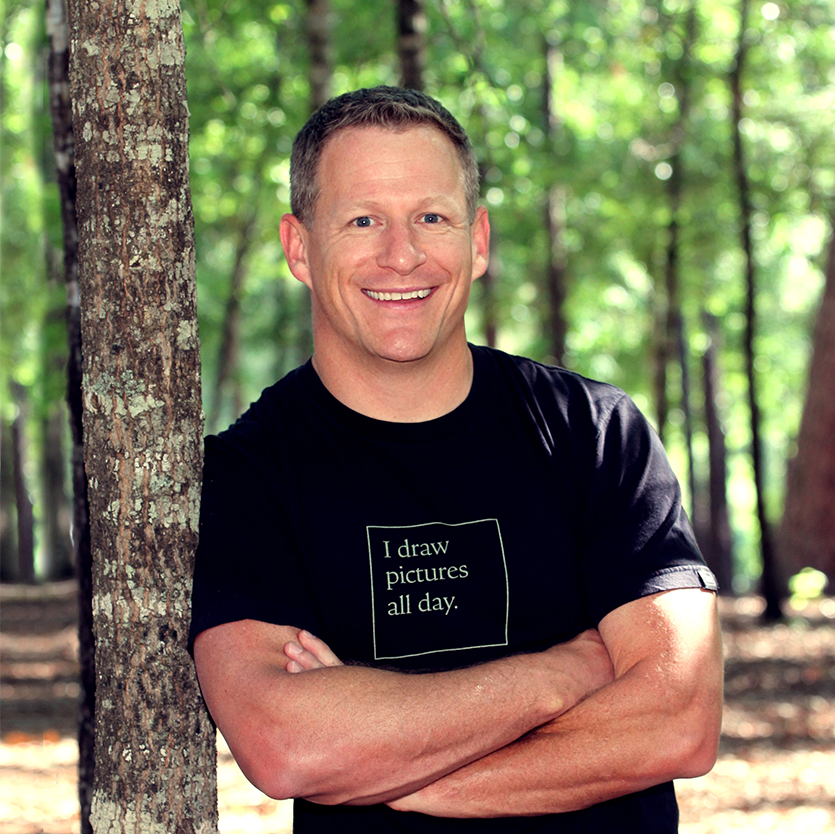 The book is based on the animated series, Stories from the Storyteller, from RightNowMedia. See if you have access to RightNowMedia through your church or an organization.